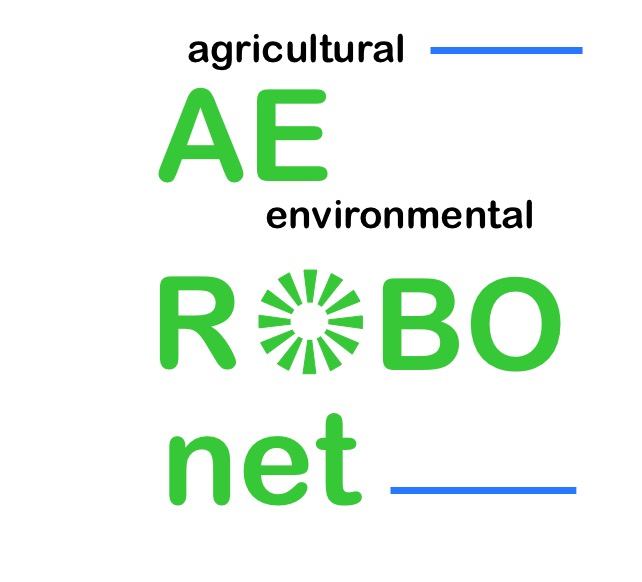 ABOUT
GOALS
MEMBERS
OPERATING
NEWS
CONTACT
AE-ROBO.net
Increasing domestic and international competitiveness of the cooperating organizations, and to strengthen the cooperation they founded Agricultural and Environmental Robotics Network

in October, 201

6. In order to achieve the objectives of the founders sought to exploit the synergies between them, more efficient use of resources, communication, advocacy, and the foreign markets in the area of fund.
GOALS
INCREASE COMPETITIVENESS
The network has set itself the primary objective to provide agricultural and environmental robotics systems and services appropriate to the needs of farmers, road operators, Eco remediation providers and underwater construction operators thereby increasing their efficiency, innovative potential and ecologically friendly operations.

MARKET PRESENCE
The network organization can provide an ever-expanding knowledge base, which can be based on user-friendly research and development activity, which stimulates innovation. The network association is able to contribute to the development of competitive agricultural and environmental robotic systems needed by domestic and international agricultural and environmental providers, thereby increasing the efficiency of both sectors, and profit-making ability.
SUPPORT FOR RESEARCH AND DEVELOPMENT
The agricultural and environmental technology has become particularly important in the Alps-Adriatic region in the past few years. The importance of the developments in the robotics sector of agriculture and environment features, formed from an autonomous working platforms connected with a process management systems, decision making software, vision/motion sensors, and combining these into highly integrated systems can be established, which can provide real help for providers to optimize operations.
MEMBERS
No

Member

Country

Link

Spc

FTE

1

SMT d.o.o.

SLO

HWoc

7

2

PMRC d.o.o.

SLO

HWmh

3

3

UM FKBV - University of Maribor,
Faculty of Agriculture and
Life Sciences

SLO

INTG

2

4

PRGRZ s.r.l.

ITA

HWmh

2

5

EU-Plan EEIG

ITA

CMR

2

6

SCAM MARINE d.o.o.

CRO

HWmh

2

7

OOZ MOZIRJE g.i.z.

SLO

EDU

2

8

MERIDIANPROJEKT d.o.o.

SLO

MPLT

2

9

P&P Group d.o.o.

SLO

AI

2

10

LUCATELLI s.r.l.

ITA

HWel

1

11

ISRR d.o.o.

SLO

CMR

1

12

UNICA soc.coop.

ITA

EDU

2

13

ARSENAL s.r.l.

ITA

3D

2

14

PRODIGYS TECHNOLOGY s.r.l.

ITA

OSk

2

15

RC KOSOP so.p.

SLO

EDU

1

16

AMPS Peter Lepej s.p.

SLO

ROS

1

17

Studio46 Matjaž Uršič s.p.

SLO

ROS

1

18

SOU LJ d.o.o.

SLO

OSk

2

19

ZDS g.i.z.

SLO

CMR

2

20

AUTRONIC d.o.o.

SLO

3D

1

21

ENTE NAZIONALE
PER IL MICROCREDITO

ITA

CMR

4
HWoc = onboard computer


HWop =

working tools




3D = artificial vision

+sensors


AI = Artificial

Intelligence




HWmh =

mechatronics
INTG = integrator + EDU


MPLT =

mobile platforms




OSk =

kernel OS

HWel = electronics


CMR =

commercialization




EDU =

education




ROS =

Robotics

OS



| | |
| --- | --- |
| Membership Application Form | |
| AE-ROBO-Net Statute | |

PROJECT
FUNDING

SMT

d.o.o. agrees that they will continuously
watches the national and direct Brussels calls, informs all of the partners and members about the options, and all the members, as well as for the Network as a whole will help preparing their applications, and if required in the management and monitoring.

Together with

specialized international in

stitutions SMT will take care of the access to micro

-credits.

COMMUNICATION,
INFORMATION

The Network operation, it is necessary to set out in an effective internal communication between the participating members to achieve the objectives, and the introduction of the organization, increasing the professional recognition of the successful and ongoing external communication.

Accordingly, organizes professional events and prepares newsletters for members and CRM systems in order to develop the information.

REPRESENTATION OF INTERESTS

One of the basic aims of the Network, thanks to the system of relations effectively represent its member's interests in general as well as the robotics in agriculture and environment participants to decision-makers, and facilitate easier communication between
the parties.

At international level, the key aim is to create innovative agro- environment operative group of European Innovation Partnerships in Alps-Adriatic macro region.

MARKET
ACCESS

Support the key objectives of the Network members of the international market entry process, professional representation in international events, building relationships in the international trade representatives, preparation of the cooperation, assistance and knowledge of the international market.

To this end, a partnership with all national and international organizations that can help in external appearance.

NEWS
ROBO-FISHERIES - February 10th 2017 kickoff meeting of eco-remediation robotics project for sea fish-farms seabed cleaning of organic waste, enabling continues fish production without closing fish-farms. Joint action of Italian, Croatian, Slovenian and Norvegian robotics and environmental experts / institutions.
AG-ROBO-1 / Groves - officially the project started with the kick-off meeting held in Portorož 15th November 2016. The project aim is to develop autonomous robotic system for vineyards and other groves, using a new generation of smart sensors and faster deep learning module, combined with the Prolog based decision-making software. Consortium comes from Slovenia, Italy, Spain and Netherlands.
SRIP - Strategic Research and Innovation Partnership for Slovenian Robotics started 14th October 2016 to prepare Strategy and Action Plan for the 2017-2020 period. Our Association is actively involved in the creation of agricultural and environmental Robotics contents in cooperation with Industrial and Medical Robotics under the coordination of the Jozef Stefan Institute.
CONTACT
| | | |
| --- | --- | --- |
| | | |
| (c) Copyright AE-ROBO.Net | GO TO TOP | Design by Zagfit |